this last short of six n. five is surreal and mesmerizing
a glowing orb, a growing void
Six N. Five founder Ezequiel Pini celebrates a new milestone with his latest piece, a short film called "The Circle". Soothing and introspective, the film illustrates the artist and designer's surreal and otherworldly style, this time taking the viewer on a journey into many quiet worlds. The protagonist of the story — the circle — is abstract and diverse. Sometimes suggesting a luminous celestial orb, other times appearing as a growing void, the circle is in a state of flux.
The short is the main piece of a larger collection of images that had recently been released as a series of NFTs (see here). Already, the short has been sold to the Moco Museum which has locations in both Amsterdam and the artist's hometown of Barcelona. The museum acquired the piece for US$180,000 and will put it on permanent display in its two galleries.
images © Six N. Five | @sixnfive
six n. five explores the many sides of the 'circle'
Six N. Five (see more here) has long explored speculative spaces through digital art. The designer creates ambiguous landscapes, familiar to the viewer but devoid of any context of time or place. Often featuring soft shapes, hazy colors and slightly glowing lighting conditions, the spaces in their stillness are both vacant and welcoming.
Ezequiel Pini comments on the spirit of the Circle: 'This simple form has been a character that has been present in my work for years. The circle evokes time, or more exactly the fragments of time that pile up in a vast scenario of unique moments and memories. It's an introspective journey of wonder and imagination through these glimpses of time. We are a circle, without borders, without beginning or end. Infinite, Unity, connection, just an expanding circle.'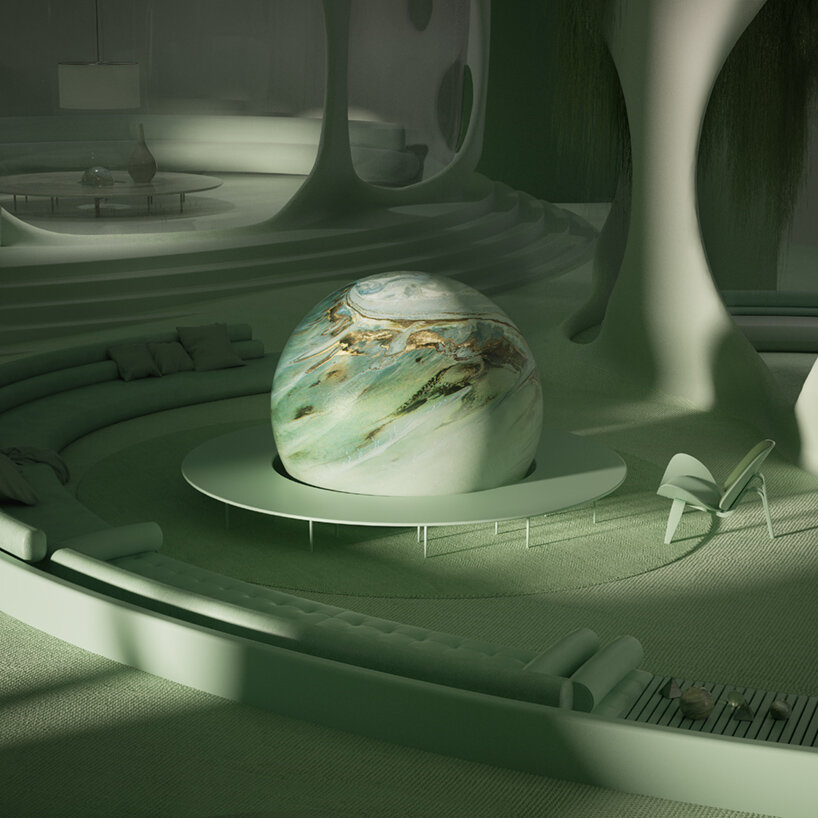 a new home for a digital world
The artist continues, celebrating the sale of 'The Circle' to the museum: 'The piece will be exhibited in Amsterdam, Barcelona and beyond – where thousands of visitors a day can encounter this piece. I never thought my work would be in the same place next to pieces by legendary artists such as Jean-Michel Basquiat, Banksy, KAWS and Damien Hirst among others.'
Visit the Moco Museum in Barcelona or Amsterdam and view the short film in person — find out After!