Pixel Punch Studios expands its services to businesses and content creators
A local business has stepped up and expanded its services to provide a place where local individuals and businesses can create content and expand their visual presence. Pixel Punch Studios in Benton Harbor is a full-service video and photography company that provides high-quality content while providing live streaming and ideation services.
"We are an affordable production company for all needs, whether you want to create a You Tube or TikTok channel, be an influencer or just have an idea you want to see come to fruition, we can make it happen," says founder Connelly Johnson . "We can create feature films, run quality commercials, social media videos, write scripts and basically produce anything that someone would like to see represent their brand."
Johnson started the business in 2015 and hired partner Jim Stringer in 2018.
"Our wives are friends and tried to bring us together. One day Jim and I met and started talking. He started showing me his plans and I showed him mine. When we decided to start working together, my wife laughed and told me that was her friend's husband they had been telling me about all this time," Johnson recalled.
Johnson originally started the business after completing his BA in Digital Cinematography at Full Sail University. Full Sail is a private university based in Winter Park, Florida, designed for students interested in entertainment, media, arts, and technology.
"I was doing music and video production right out of high school and was doing comedy sketches on You Tube in 2015. After I created them, I watched them and hated the quality, so I decided to go for it. to be better at creating video content. Since then, I've done everything from videos and commercials to short videos on social media and streaming live events," he says.
When COVID hit Pixel Punch, its live streaming services were suddenly in demand by area businesses and churches. They used it as a platform to revive and build a facility at Benton Harbor. They've expanded their building to include a studio for people who want to create content for their channels, they've added a state-of-the-art editing room, screening room, and have space where one of their tenants films small gigs, in the style of NPR's Tiny Desk series and mixes the audio on location.
However, they don't just want to be a "for-hire" business. Johnson is from Benton Harbor and went to Countryside Academy. He says he's seen how creative people are in this space and he wants to help them bring their ideas to life and get their content seen.
"Everyone has interesting stories, abilities and ideas. I've worked on some really cool projects with the creatives in this field. We've written scripts, sketches, made music videos, and found unique ways to showcase nonprofits and churches," says Johnson, "We hope to collaborate with the creative community and create an online space where all of these ideas can have a home while developing ways for them to create income for everyone involved.
Johnson and Stringer are also currently working with nonprofit film and entertainment entity, Cineland Media Group, to help children learn how to create content, be a sound engineer, use a photo store, make graphic design, film editing and other electronic media skills. This will give them the tools they need to land the in-demand jobs of the future.
Pixel Punch Studios can film or photograph events on site or go to the site chosen by its customers. They can also provide space with a green screen for those doing podcasts and talk show style content where they can add the graphics and media after the shoot.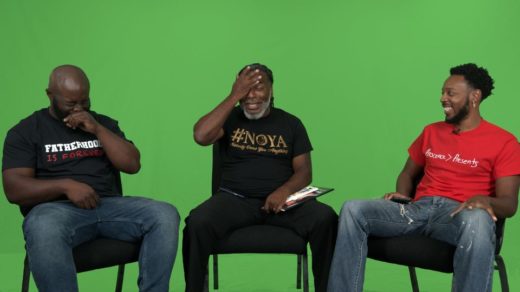 Filming of the Present Pillars podcast was done on green screen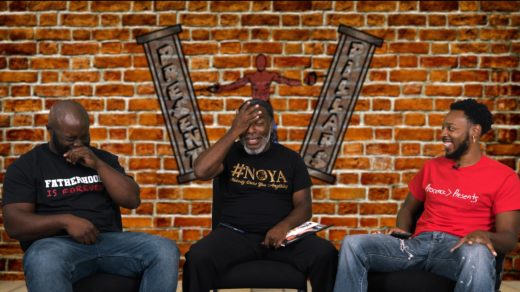 Then the background was added to the montage.
"We are happy to use our skills and experience to bring ideas to life. Whether it's for a personal channel, something for a brand or business, or part of a bigger idea. We can help creators and business owners figure out how they want to be represented visually, help them write and create it, and get it out there for everyone to see. »
Pixel Punch Studios is located on Colfax Avenue in Benton Harbor. Their website is under reconstruction, but for now you can reach them by email at [email protected] or visit their Facebook page and send a message.
By Julee Laurent
MOTM Contributor