Loan Market Selects GBST Digital to Provide 21 Financial Calculators to Over 1,500 Mortgage Brokerages
Loan Market Selects GBST Digital to Provide 21 Financial Calculators to Over 1,500 Mortgage Brokerages
By Léandra Monteiro
Today
Apis
Australasia
Australia
Loan Market selected GBST's Equate solution to provide a suite of loan calculators to its network of over 1,500 mortgage brokerages in Australia and New Zealand. In less than two months, the GBST team built and implemented 21 calculators and 12 application programming interfaces (APIs) for one of the largest and fastest growing brokerage firms in Australasia.
Loan Market connects with over 60 lenders and thousands of loan products to help brokers find the most suitable deal for their clients. The company supports a network of more than 650 independent brokers, with 850 additional brokers trading under their own brand, through its Bring Your Own Brand (BYOB) program. To assist the BYOB program, GBST Digital has developed a solution to provide white label calculators to Loan Market brokers that can be included in their content management system (CMS) to configure each of the brokerage's websites. .
Brianna Dobing, Digital Manager at GBST, said: "We are delighted to offer Loan Market brokers a suite of new financial calculators to ensure their clients have access to the best tools available. As Covid-19 continues to spread around the world and minimize face-to-face interactions, being able to make informed financial decisions online is critical. Our expertise in developing financial calculators has enabled Loan Market brokers to use modern tools built using the latest technology, security protocols, and user interface (UI) design principles to help them interact better. with their clients.
"For example, the Borrowing Power Calculator allows clients to determine how much they can borrow and how much their loan payments will be before considering a home purchase, while the Budget Planner calculator helps understand income and expenses, and where savings can be made. . The goal of these tools is to help clients better understand their financial situation and identify the most effective way to achieve their financial goals.
"Brokers on Loan Market's BYOB program has benefited from a stylized white label solution for their own website and brand since 2019. Now they also have the ability to easily calculate financial scenarios with their clients, thus improving the customer engagement and financial results. "
Rebecca Morton, Head of Digital Marketing at Loan Market, said: "We are delighted to offer our entire network of brokers in Australia and New Zealand a suite of financial calculators that are of significant value to the market. experience of their customers. Our goal is to empower all Australians and Kiwis to better understand their financial situation and to provide solutions that help them achieve their financial goals. As a first and foremost digital aggregator, efficient digital tools play a big role.
"Having access to a white label solution has also been beneficial for us and provides more flexibility to our private label businesses, reducing external costs and, above all, improving our customer experience, which has always been a top priority. . "
The GBST Digital team works with financial services clients around the world to improve brand reputation, strengthen brand advocacy, and improve customer journeys, engagement and acquisition online. GBST's Customer Experience (CX) experts create bespoke digital solutions for financial institutions, from calculators to portals, applications, content management systems and more.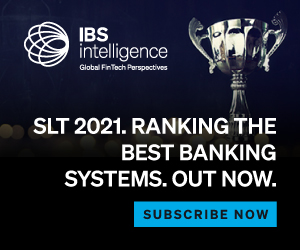 Previous article
Chetwood Financial Appoints Adrian Gurnell as Chief Information Officer
Read more
Next article
SmartFi Raises $ 10 Million in Token Sale Using Revolutionary Financial Model
Read more