Brooklyn Glass Studio carries on the tradition of Italian heritage
"Traditional" does not necessarily mean "tired". For business and life partners Susan Spiranovich and Adam Holtzinger of Brooklyn-based Keep, their minimalist aesthetic draws inspiration from the heritage of eighth-century Italian glass.
Susan Spiranovitch and Adam Holtzinger of KeepDean Podmore
The two met while students at the Cleveland Institute of Art – Spiranovich was studying graphic design and traditional Italian glassblowing Holtzinger. After graduating in 2003, they moved to New York to begin working in their respective fields. Spiranovich found herself working in branding and graphic design for luxury shoe companies; Holtzinger landed at UrbanGlass, a publicly accessible glassblowing studio in Brooklyn, where he began making pieces for artists, other glassblowers, and interior designers.
After around 12 years of creating for other creatives, the duo combined their creative forces to design glass objects with their own forward-thinking vision, launching Keep in 2015. "It was a slow process," explains Spiranovich. "We prototyped for about a year and a half before launch, all self-funded."
They emerged with what they call the "Cane" series, a hand-blown glass that features wave-patterned lines embedded in the glass itself – a feat of technical prowess on Holtzinger's part. The multi-step process can take up to two days for just a luminaire, remembering that any mistake along the way means starting over. In short, producing these objects on a large scale was, for the most part, a Herculean if not reckless undertaking. "It was very risky, and I think a lot of our peers thought we were a little crazy," she says. "They were like, 'Really? You're going to do this process and do you have to repeat it over and over again? " I think I even questioned Adam at one point, but I'm glad we persevered.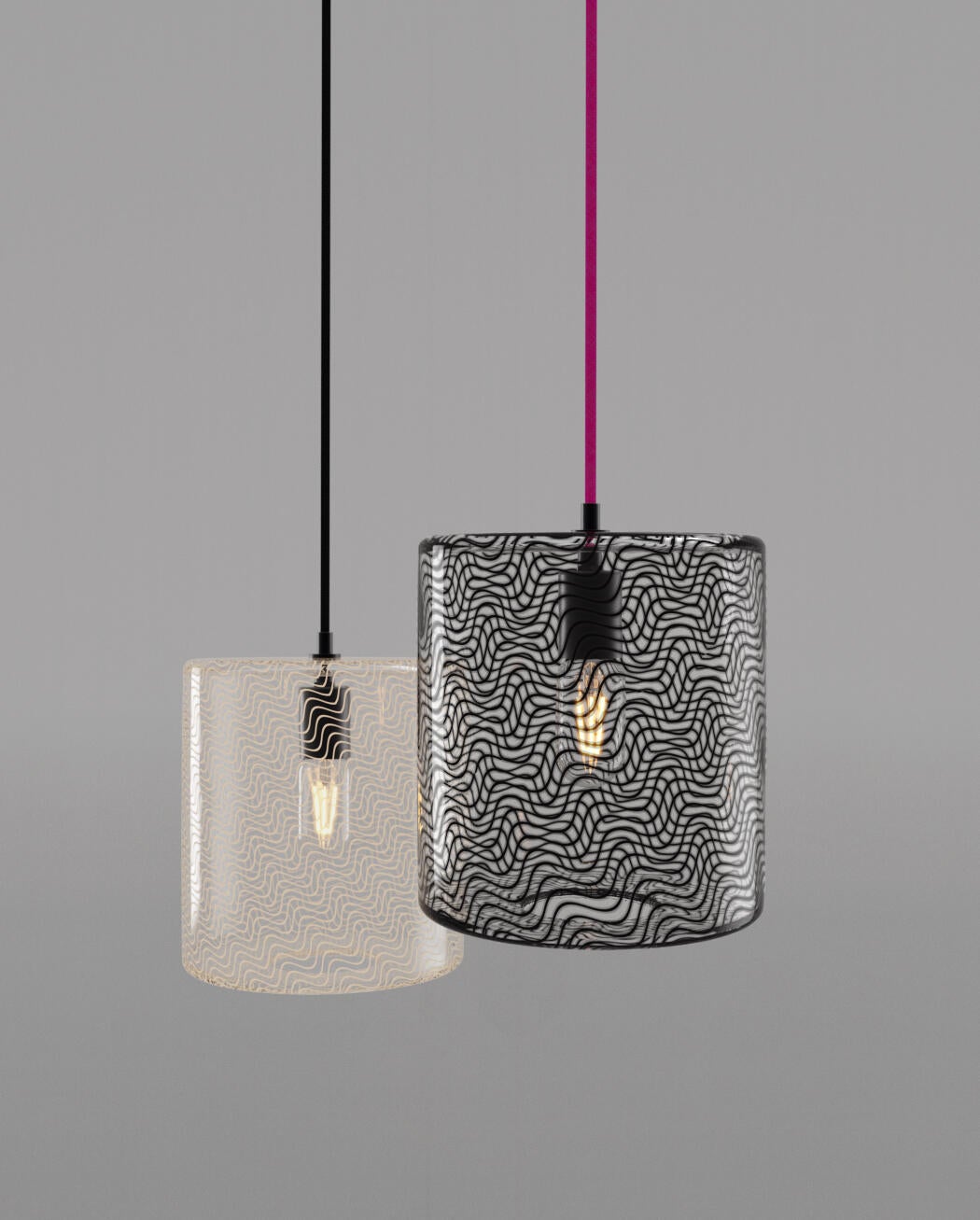 The cane drumCourtesy of Keep
While the graphic punch of these designs draws inspiration from classic Italian mid-century glass designers like Venini and Vittorio Zecchin, Holtzinger turns to centuries-old techniques from the Venetian island of Murano to let the glass do the talking. "Susan always said that lighting is the jewel in a room," he says. "You might have a glass object, but once you light it up, it becomes completely different. It's not just a static thing, it becomes a living object.
The paradox of Keep's glass designs is that, for the technical difficulty required to execute each object, the pieces themselves seem simple, even effortless. "To emphasize the patterns, we kept the shapes clean," says Spiranovich. "That's the best way to see them." Keep's base offerings include three sleek, iconic fixtures: Drum, Poke, and Globe. In addition to patterned glass pieces, Keep offers plain glass in several colors, an invitation to personalization that the studio warmly welcomes.
A detailed view of the Cane Globe in Charcoal colourway.Courtesy of Keep
"The collaboration is a huge source of inspiration for us," says Holtzinger. "Having something drawn on paper, animated, and seeing the collaborators get excited makes us excited." In any given year, custom orders account for 40-50% of Keep's business, a number that has increased during the pandemic. Spiranovich and Holtzinger have also teamed up with other brands for collaborative releases, including a 22-piece collection with Brooklyn-based lighting studio In Common With and a line of marijuana accessories with Brooklyn-based brand Flora Nero. Los Angeles.
Whether it's stemware or a pendant, Keep's core mission is to preserve tradition through glass craftsmanship and inspire customers to infuse their own heritage into these pieces. "We make things that we want people to keep, to pass on," says Holtzinger. "It's about keeping that tradition alive," adds Spiranovitch.
If you want to know more about Susan Spiranovich, Adam Holtzinger and Keep, visit their website or follow them on Instagram.
Image from the homepage: The "Poke" pendant in three colors | Courtesy of Keep